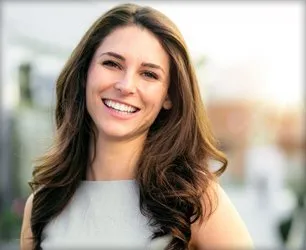 Your Source for Exceptional Dental Care
The experienced and caring dentists and staff at Plainview Dental offer modern dental care procedures so that you can enjoy good oral health. We can help you with your oral health care needs, including dental exams, periodontal care, new or replacement dental fillings, placement of dental implants, and cosmetic procedures, such as teeth whitening.
In our office, we utilize high-tech equipment such as digital X-ray machines and computerized modeling for the production of your crowns, implants, and other restorations.
When you come to our office for a dental exam, we will explain each part of our process so that you understand what we are doing and why we are doing it. We strive to keep you comfortable during any procedures, and we offer a variety of pain management techniques to minimize any discomfort that you might experience during your dental care.
If you need fillings, veneers, a new crown, periodontal care, in-office teeth whitening, or any other dental procedures, our dentists have the knowledge and experience to care for you. Our staff can assist you with scheduling appointment times that are convenient, and we will work with you to ensure that you can afford the care that you need for excellent oral health.
Contact us at (507) 534-3127 today to schedule a dental exam or any other procedures that you need on your teeth and gums. We visit local nursing homes if elderly patients are in need of care and can't make it into the office.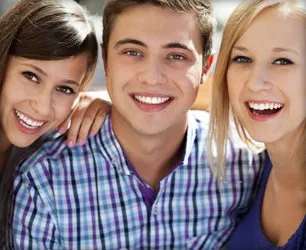 Our Dental Procedures Include:
Routine Cleanings
Preventing dental disease starts at home with good oral hygiene and a balanced diet. It is continued in the dental office by the efforts of your dentist and dental hygienist to promote, restore, and maintain your oral health.
Prevention also includes regular dental exams, cleanings, and X-rays. Sealants and fluoride are also great preventive treatments that help protect the teeth.
Endodontics (Root Canal Treatments)
Root canal therapy is needed when the nerve of a tooth is affected by decay or infection. To save the tooth, the pulp (the living tissue inside the tooth), nerves, bacteria, and any decay are removed and the resulting space is filled with special, medicated, dental materials, which restore the tooth to its full function.
Root canal treatment is highly successful and usually lasts a lifetime, although a tooth will occasionally have to be retreated due to new infections.
Implant Dentistry
Dental implants are artificial roots and teeth (typically titanium) that are surgically placed into the upper or lower jaw bone by a dentist or periodontist.  A periodontist is a specialist of the gums and supporting bone. The teeth attached to implants are very natural looking and often enhance or restore a patient's smile!
Dental implants are very strong, stable, and durable. They last for many years, but will occasionally have to be re-tightened or replaced due to normal wear.
Wisdom teeth removal is a common procedure, generally performed under local anesthesia, intravenous (IV) sedation, or general anesthesia by a specially trained dentist in an office surgery suite. The surgery does not require an overnight stay, and you will be released with post-operative instructions and medication (if necessary), to help manage any swelling or discomfort.
Orthodontics (Non-Wire Braces)
With all of the recent advancements in orthodontics, wearing braces has never been easier. State-of-the-art appliances and treatments are now available from traditional metal braces to clear and tooth-colored brackets to NASA-type wires that are heat activated and require fewer adjustments! Many patients are candidates for treatment with Invisalign, a revolutionary way to straighten teeth using clear, retainer-type aligners that require no braces or wires!
Periodontics (Gum Disease)
The word periodontal means "around the tooth." Periodontal disease attacks the gums and the bone that support the teeth. Plaque is a sticky film of food debris, bacteria, and saliva. If plaque is not removed, it turns into calculus (tartar). When plaque and calculus are not removed, they begin to destroy the gums and bone. Periodontal disease is characterized by red, swollen, and bleeding gums.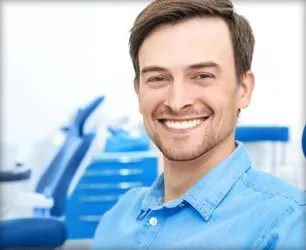 Our Services Include:
AOA non-wire braces
Pocket reduction surgery
Porcelain crowns (caps)
Porcelain fixed bridges
Porcelain inlays
Porcelain onlays
Porcelain veneers
Prophylaxis (teeth cleaning)
Regenerative procedures
Restorations
Ridge modification
Root canal therapy
Sealants
Single tooth replacement
Teeth whitening
X-rays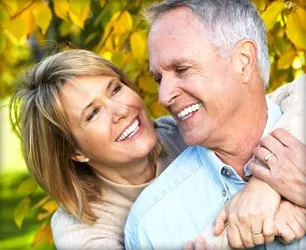 Periodontics Procedures Cover:
Periodontal disease and diabetes
Periodontal disease and osteoporosis
Periodontal disease and pregnancy
Periodontal disease and respiratory disease
Periodontal disease, heart disease, and stroke
Periodontal scaling and root planing
Signs and symptoms of periodontal disease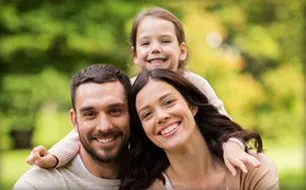 Our Dental Services Help Treat:
Teeth cleaning
Gum recession
Impacted canines
Sleep apnea
Types of periodontal disease